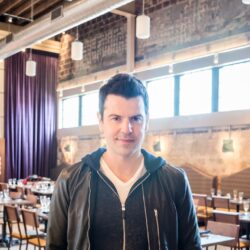 Birthday
May 17, 1970 (53)
Jordan Knight is an American singer-songwriter and actor, best known as a lead vocalist in the boy band New Kids on the Block. His unique vocal talent and passion for music have greatly contributed to his global recognition and popularity, with a career spanning multiple decades.
Knight's breakout role was as a member of New Kids on the Block, a boy band that dominated the late 1980s and early 1990s music scene. The band also included Donnie Wahlberg, Joey McIntyre, Mark Wahlberg, Jonathan Knight, and Danny Wood. The group's debut album, released in 1986, skyrocketed their fame, and they became a sensation among young audiences worldwide. However, it was not until their second album, "Hangin' Tough," that they experienced true international success. This album produced top-charting hits such as "I'll Be Loving You (Forever)" and "Hangin' Tough," significantly increasing their fan base and solidifying their position in the pop music industry. In the late '90s, Knight embarked on a solo career, with his self-titled album, "Jordan Knight," producing the Top 10 hit "Give It to You" in 1999.
Over the course of his career, Knight has had the opportunity to collaborate with a myriad of celebrated artists, enhancing his music and expanding his influence. This includes collaborations with Robin Thicke, who co-wrote "Give It to You," and the Neptunes, who produced several songs on his solo album. Furthermore, the reunion of New Kids on the Block in 2008 saw a collaboration with Lady Gaga on their album "The Block." Other collaborations have included names like Akon, RedOne, and Donnie Wahlberg, who he continues to work with as a member of New Kids on the Block. Knight also collaborated with Nick Carter of the Backstreet Boys to form the duo Nick & Knight, releasing an album in 2014.
Knight's musical prowess has earned him several awards and distinctions. In 2000, his hit single "Give It to You" was nominated for an MTV Video Music Award for Best Dance Video. Additionally, his contributions to New Kids on the Block were recognized when the band received a star on the Hollywood Walk of Fame in 2014. His work with Nick Carter as Nick & Knight also received favorable reviews.