 Dog (Jason Alexander)
While Jason Alexander does not share much of his personal life with the public, we know that he has a dog. He posted a joke about him in a tweet on March 3, 2015:
"My dog literally farted this evening for nearly 10 seconds. Continuously. 10 seconds. We'll be repainting that room tomorrow."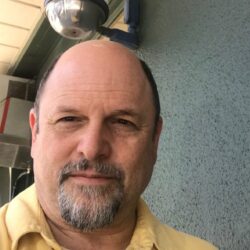 Birthday
September 23, 1959 (63)
Jay Scott Greenspan, known as Jason Alexander, is an American actor, comedian, film director, and television presenter. He is best known for his role as George Costanza in the NBC television series Seinfeld (1989–1998). The series was created by Larry David and Jerry Seinfeld, and co-starred Julia Louis-Dreyfus as Elaine Benes as well as Wayne Knight and Patrick Warburton. He was nominated for seven consecutive Primetime Emmy Awards and four Golden Globe Awards for the role. Other well-known roles include Phillip Stuckey in the film Pretty Woman (1990), comic relief gargoyle Hugo in the Disney animated feature The Hunchback of Notre Dame (1996), and the title character in the animated series Duckman (1994–1997). He has also made guest appearances on shows such as Dream On (1994), Curb Your Enthusiasm (2001, 2009), and The Marvelous Mrs. Maisel (2019). For his role in Dream On, he was nominated for a Primetime Emmy Award for Outstanding Guest Actor in a Comedy Series.