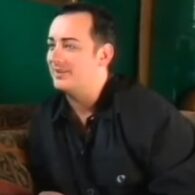 Dogs (Dog)
In the 90s, Boy George talked about his dogs, and what they mean to him. You can watch the video here.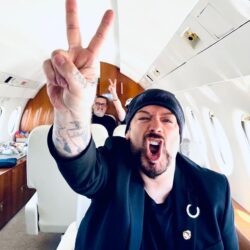 Birthday
June 14, 1961 (62)
Boy George is a British singer, songwriter, DJ, and fashion designer who has been captivating audiences with his distinctive voice, flamboyant style, and eclectic music for over four decades. He first rose to fame in the 1980s as the lead vocalist of the band Culture Club, which became one of the most successful groups of the decade with hits like "Do You Really Want to Hurt Me" and "Karma Chameleon".
In addition to his work with Culture Club, Boy George has also had a successful solo career with hits like "The Crying Game" and "Everything I Own". He has collaborated with a wide range of artists over the years, including Cyndi Lauper, Gladys Knight, and Fatboy Slim. In 2003, he joined the supergroup "The High Kings" alongside artists like Johnny Marr and Clem Burke.
Beyond his musical career, Boy George has also made a name for himself as a fashion icon and designer. He has been known for his bold and often androgynous style that has inspired countless fans and designers over the years. He has collaborated with designers like Jeremy Scott and Mark Eley, and his clothing line B-Rude has been worn by celebrities like Madonna and Kylie Minogue.
In addition to his creative pursuits, Boy George is also an advocate for animal rights and has been involved with a number of organizations dedicated to protecting animals. He has been a vegetarian since the 1980s and has spoken out against the use of animals in fashion and entertainment. He has also been a patron of the charity PDSA (People's Dispensary for Sick Animals), which provides veterinary care to pets in need.