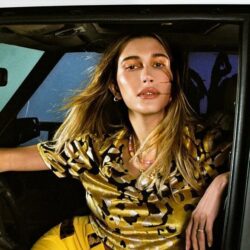 Birthday
November 22, 1996 (26)
Hailey Baldwin is an American model, media personality, and socialite. Baldwin trained as a ballet dancer and ended her career due to an injury. She has been featured in ads for large brands such as Tommy Hilfiger, Ralph Lauren, and Guess. Hailey is the daughter of Stephen Baldwin and niece of Alec Baldwin. She is married to Canadian singer Justin Bieber and lives in Waterloo, Ontario, Canada.
As a model, Hailey has graced the runways for major designers and appeared in several high-profile fashion shows. Her collaborations include work with big names like Dolce & Gabbana, Topshop, and Moschino. Additionally, she has been featured in numerous international editions of magazines like Vogue, Elle, and Harper's Bazaar, making her a recurring face in the fashion industry.
Hailey Baldwin Bieber has collaborated with a plethora of artists, celebrities, and influential figures. She's worked alongside fashion designers such as Karl Lagerfeld, Jeremy Scott, and Virgil Abloh. In the modeling world, she's partnered with peers like Kendall Jenner, Gigi Hadid, and Bella Hadid. On the media front, she has interacted with personalities like James Corden, Jimmy Fallon, and Ellen DeGeneres. In her professional sphere, she has also teamed up with photographers like Mario Testino and Annie Leibovitz, and makeup artists including Pat McGrath.
Hailey has been featured on the cover of Vogue's American, Turkish, and Japanese editions, solidifying her position in the global fashion industry. She was also named one of the top social media models by Vogue in 2016 and was the face of Tommy Hilfiger's 2016 Fall Collection. She was named the 'Style Influencer of the Year' by Footwear News Achievement Awards in 2017.