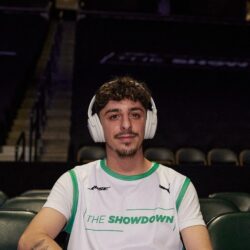 Birthday
November 19, 1996 (27)
FaZe Rug is an American YouTuber and social media influencer who gained widespread fame through his engaging vlogs, pranks, and gaming content. A vital part of FaZe Clan, an esports and entertainment organization, he has become one of the most-viewed creators on YouTube, boasting millions of subscribers and billions of views across his videos.
FaZe Rug's popularity initially skyrocketed through his Call of Duty gameplay videos, which helped him establish a fan base that eagerly transitioned into his lifestyle content. He later expanded into other video genres, including vlogs, pranks, and challenges. His videos often feature interesting plots, eye-catching thumbnail images, and high production quality, which has helped him retain a devoted following.
One of the most significant aspects of FaZe Rug's career is his collaborations with other personalities from various fields. Some of these notable individuals include Logan Paul, a popular YouTuber; DJ Marshmello; James Charles, a makeup guru; Molly Eskam, a model and social media star; and KSI, a fellow YouTuber. He's also teamed up with Austin McBroom, Tanner Fox, Roman Atwood, David Dobrik, and Jeffree Star, among others.
Over the years, FaZe Rug has amassed various awards and recognitions, contributing to his prestige within the digital realm. He received a Diamond Play Button from YouTube for surpassing 10 million subscribers, a feat not easily achieved. In addition, he was nominated for several awards in the Shorty Awards, a prestigious social media awards event. FaZe Rug has also been invited to high-profile events such as the Met Gala.