 No Pets (Dania Ramirez)
Dania Ramirez does not have any reported pets.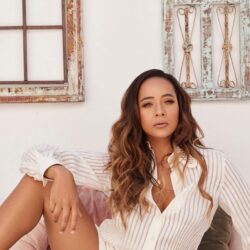 Birthday
November 8, 1979 (43)
Dania Ramirez is a Dominican-American actress, best recognized for her dynamic roles in television and film. She has shown exceptional versatility, embracing a variety of characters that span across different genres and platforms.
Ramirez's foray into Hollywood began with minor appearances, but she soon bagged more substantial roles, most notably in the popular television series "Heroes" as Maya Herrera and as Rosie Falta in "Devious Maids." Furthermore, her portrayal of Callisto in "X-Men: The Last Stand" was pivotal, exhibiting her ability to adapt to high-action roles in blockbuster movies.
Her journey in the entertainment industry has seen her rub shoulders with some of the best talents. Collaborating with personalities like Marc Cherry, the creator of "Devious Maids," enriched her acting spectrum. Additionally, she shared the screen with renowned actors such as Eva Longoria, Roselyn Sanchez, Edy Ganem, Judy Reyes, Rebecca Wisocky, and Brianna Brown. On the movie front, working with stalwarts like Hugh Jackman, Patrick Stewart, Famke Janssen, James Marsden, and Ian McKellen in "X-Men: The Last Stand" and Billy Bob Thornton in "Mr. Woodcock" underlines the diverse range of her collaborations.
Recognition for her work is evident from the nominations and titles she has bagged. In 2008, she was nominated for the ALMA Award for Outstanding Actress in a Drama Television Series for her role in "Heroes." Likewise, her performance in "Devious Maids" led her to be nominated in the NCLR ALMA Awards in 2014.