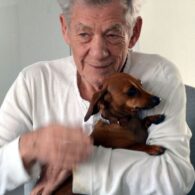 Dog and Cat Lover
Actor Sir Ian McKellen hasn't publicly shared any pets he may have, but he is both a dog and cat lover. He started out as a dog lover and not a fan of cats. He often posts photos of him with dogs he meets, such as the one shown here from his post for International Dog Day. Then after starring in the 2019 film Cats, he said he was converted to loving cats as well.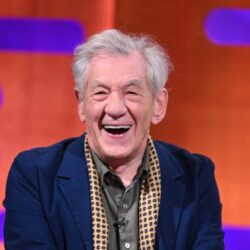 Birthday
May 25, 1939 (84)
Sir Ian McKellen is an iconic British actor whose career spans over six decades. He is best known for his breakout roles in stage productions of "Macbeth" and "Othello," as well as his memorable performances in movies such as "The Lord of the Rings" trilogy and "X-Men." McKellen's work in the entertainment industry has earned him numerous awards and nominations, including six Laurence Olivier Awards and a Tony Award.
One of the most significant milestones in Ian McKellen's career was his portrayal of Gandalf in Peter Jackson's "The Lord of the Rings" trilogy alongside Liv Tyler, Viggo Mortensen, Andy Serkis, Sean Astin, Karl Urban, and Elijah Wood. His performance in the films was praised for its depth and complexity, and it helped to introduce him to a new generation of fans. McKellen's other notable roles include his portrayal of Magneto in the "X-Men" film franchise, and his Tony Award-winning performance in the stage production of "Amadeus."
Throughout his career, Ian McKellen has worked with some of the most influential people in the entertainment industry. He has collaborated with celebrities such as Patrick Stewart, Emma Thompson, and Maggie Smith. In addition, he has worked with Claire King on the popular TV series "Coronation Street." McKellen's work in the industry has earned him a reputation as a respected and accomplished actor.
In addition to his work in the entertainment industry, Ian McKellen is a passionate advocate for LGBT rights and animal welfare. He has been involved in numerous charities and non-profit organizations that focus on these issues, including the Elton John AIDS Foundation and PETA.