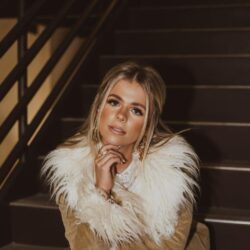 Birthday
February 21, 2002 (21)
Anne Wilson is an American singer and songwriter, gaining recognition with her prominent role as the lead vocalist of the band Heart. Emerging on the music scene in the 1970s, Wilson's distinctive voice and her songs have left an indelible mark on rock music history.
Wilson's career in the music industry spans several decades, with countless albums under her belt. Her work with Heart alone includes over 16 studio albums, 7 live albums, and 8 compilation albums, with hits like "Barracuda," "Crazy On You," and "Alone" becoming staple anthems in the rock genre. As a solo artist, Wilson released her debut album, 'Hope & Glory,' in 2007, featuring her interpretations of songs from diverse artists.
Throughout her career, Wilson's collaborations with fellow artists have showcased her diverse musical range. She has shared the stage and recording booth with the likes of Elton John on 'Where to Now St Peter?' and Rufus Wainwright on 'I Am the Cosmos.' Other significant collaborations include her duets with Wynonna Judd, Gretchen Wilson, Shawn Colvin, Deana Carter, and Alison Krauss. Beyond these, Wilson has performed with her sister Nancy Wilson, the Eagles' Don Henley, Alice In Chains' Jerry Cantrell, Pearl Jam's Mike McCready, and Soundgarden's Chris Cornell, truly displaying her versatility and broad musical influences.
Anne Wilson's notable contributions to the music world have been widely recognized. The singer, alongside her band Heart, was inducted into the Rock and Roll Hall of Fame in 2013. This momentous achievement acknowledges the band's influence and Wilson's particular role in shaping rock music. In 2009, she also received a prestigious ASCAP award for her songwriting.