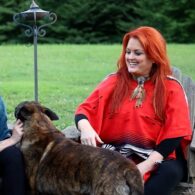 Animal Advocate
A lifelong philanthropist and advocate for animals, Wynonna Judd has adopted any and all pets in need that have come across her path. In a 2018 promotion for "Remember Me Thursday," and worldwide event for sharing the importance of adopting animals, Judd revealed that she had 34 pets in total including 34 in total – including dogs, cats, horses and buffalo[1].
"All my life I've felt a special bond with animals. I don't know what I would do without my own rescue pets and their unconditional love. Sadly, there are animals in shelters around the country still waiting anxiously to give their love to someone. On Remember Me Thursday®, please take a moment to advocate for and remember these special animals. Speak up for pet adoption!"

Wynonna Judd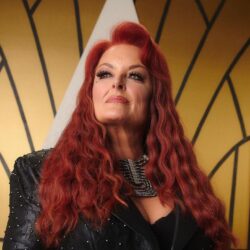 Birthday
May 30, 1964 (59)
Wynonna Judd is an American country music singer, widely recognized for her rich and powerful voice, and a career spanning several decades. She first gained fame in the 1980s as part of the country music duo The Judds with her mother, Naomi Judd, before embarking on a successful solo career.
Judd's career is marked by a series of successful albums and singles. Her debut solo album, "Wynonna," released in 1992, was a critical and commercial success, producing hits like "No One Else on Earth." Her subsequent albums, including "Tell Me Why" and "Revelations," continued this trend, showcasing her ability to blend traditional country with contemporary sounds.
Collaboration has been a key aspect of Judd's career. Notable collaborations include singing with Clint Black on "A Bad Goodbye," recording "Let's Make a Baby King" with Lyle Lovett, and performing with John Mellencamp on "Crumblin' Down." She also joined forces with Kenny Rogers for "Mary, Did You Know?" and collaborated with Michael English on "Healing." Her duet with Patti Labelle on "My Everything" is another highlight, as is her work with Sting on "We'll Be Together." Judd's collaboration with Vince Gill for "My Strongest Weakness" and her performance with Tammy Wynette and Loretta Lynn on "Honky Tonk Angels Medley" further demonstrate her work and ability to connect with artists from various backgrounds.
Judd's career is decorated with numerous awards and honors. She has won several Grammy Awards, including Best Country Song for "Love Can Build a Bridge" with The Judds. Her solo work earned her a Grammy for Best Female Country Vocal Performance for "Is It Over Yet." Additionally, she has received multiple Country Music Association (CMA) Awards and Academy of Country Music (ACM) Awards, both as part of The Judds and as a solo artist.