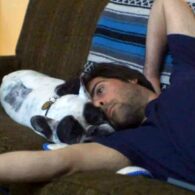 Arrow
Actor Jason Schwartzman has two dogs, one is a French Bulldog named Arrow. arrow starred alongside Schwartzman in the 2015 independent comedy film 7 Chinese Brothers. You can check out a clip of them from the movie on YouTube. Fudge
Jason Schwartzman's other dog who doesn't have any acting credits, is a labrador named Fudge. Schwartzman said that he loves walking Fudge and that he loves muddy puddles and raiding strangers' picnics.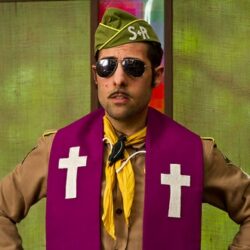 Birthday
June 26, 1980 (42)
Jason Schwartzman is an American actor and musician, best known for his starring roles in films by Wes Anderson. His first film role was in Anderson's Rushmore (1998), starring opposite Bill Murray. He went on to star in the following Wes Anderson films The Darjeeling Limited (2007), Fantastic Mr. Fox (2009), Moonrise Kingdom (2012), The Grand Budapest Hotel (2014), Isle of Dogs (2018), and The French Dispatch (2021). His other notable roles include Spun (2003), I Heart Huckabees (2004), and Marie Antoinette (2006). He also starred in the TV series Bored to Death from 2009 to 2011 with Ted Danson and Zach Galifianakis. As a musician, he was previously the drummer for rock band Phantom Planet and has released three solo albums under Coconut Records.