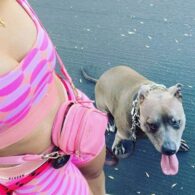 Layla
Alexandra Shipp has two dogs, one is a Pitbull named Layla.
My child
those who kno her kno her heart
it takes strength to pull her off u
she snuggles u just right but hard
no is a term she pushes thru
more than a dog, better than most ppl
my baby my child show em love is real

@alexandrashipppp, Instagram, December 21 2022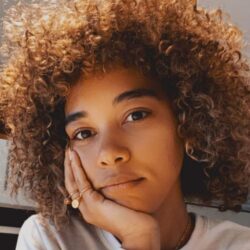 Birthday
July 16, 1991 (32)
Alexandra Shipp is an American actress who gained significant recognition for her performance as Aaliyah in the Lifetime biopic Aaliyah: The Princess of R&B. In Barbie (2023), she portrayed Writer Barbie, alongside Margot Robbie and Ryan Gosling.
Shipp's acting career has spanned numerous notable movies and TV series that have further solidified her standing in the industry. One of her most recognizable roles is that of the iconic superhero Storm in X-Men: Apocalypse and its sequel X-Men: Dark Phoenix. Additionally, her contribution to the film Love, Simon, where she played the character Abby Suso, left a memorable impression on audiences worldwide. Shipp also appeared in the VH1 series Drumline: A New Beat, and the Netflix film All the Bright Places.
Her collaborations with other notable personalities have significantly enriched Shipp's career. She has shared the screen with renowned actors like James McAvoy, Jennifer Lawrence, and Michael Fassbender in the X-Men series. In Love, Simon, she worked alongside Nick Robinson, Katherine Langford, and Josh Duhamel. In the biopic Aaliyah: The Princess of R&B, she collaborated with Elise Neal and Michael K. Williams, among others.
Throughout her career, Shipp has been recognized for her performances. For her role in Aaliyah: The Princess of R&B, she received a nomination at the 2015 NAACP Image Awards for Outstanding Actress in a Television Movie, Mini-Series or Dramatic Special. The Young Entertainer Awards nominated her for Best Leading Young Actress in a Feature Film for her role in X-Men: Apocalypse. These recognitions affirm the impact of Shipp's contributions to the acting industry.