Of course, the team at Celebrity Pets loves all pet-related movies. With the infinite number of remakes and reboots these days, we wonder why they don't just make dog versions of every fan-favorite film and make a billion dollars (Doggy Potter and the Sorcerer's Bone, anyone?). But pet lovers have a treat hitting theaters in August 2023: An original pet-centric movie with Strays, a comedy about a pack of crass canines voiced by a cast of beloved comedic actors! Let's take a look at both the human cast and their IRL pets, along with the doggos that appear in the film. And if we didn't include an actor below, they sadly have no pets at home.
Will Ferrell as Reggie the Border Terrier
Will Ferrell voices Reggie the Border Terrier. Reggie is played by canine actor Sophie, along with a stand-in named Boy.
Will Farrell's pet cockatoo Professor Feathers
Will Ferrell claims to have a cockatoo named Professor Feathers… Just don't ask Farrell about him.
Jamie Foxx as Bug the Boston Terrier
Jamie Foxx costars as the voice of Bug the Boston Terrier. Bunny is the name of the dog who plays Bug, with a dog named Fly as the stand-in.
Jamie Foxx's four dogs
Jamie Foxx is a proud dog dad IRL. He has two huge Cane Corsos named King and Kong. And two tiny Frenchies named Apollo and Hercules. He got them all to pose for a fur family portrait on Instagram in January 2023 (seen below).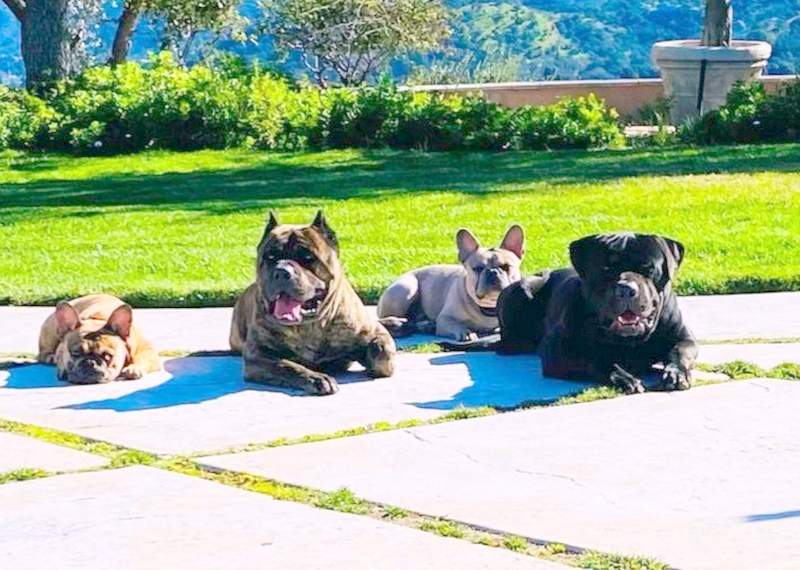 Isla Fisher as Maggie the Australian Shepherd
Isla Fisher voices Maggie, who is portrayed by canine actor Elsa and stand-in Riley.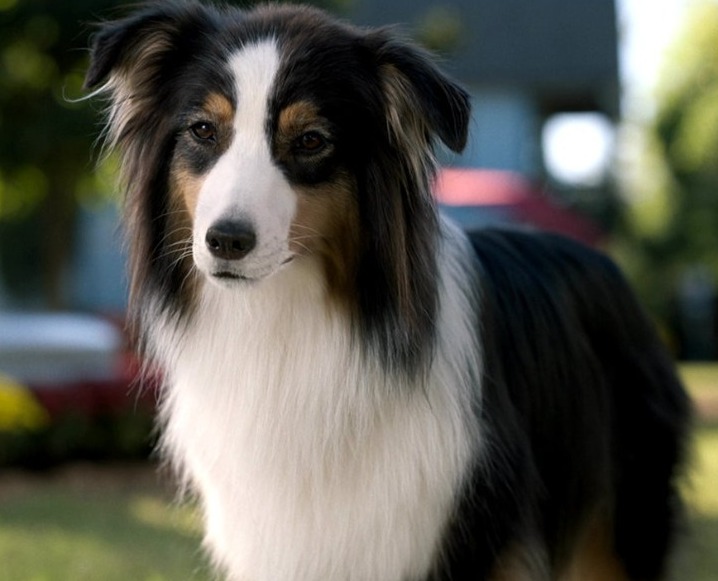 Isla Fisher's dog Maisy
IRL, Isla Fisher and her husband Sacha Baron Cohen have an Old English Sheepdog named Maisy they got in the summer of 2020.
Randall Park as Hunter the Great Dane
Randall Park voices the cone-prone Great Dane called Hunter. Hunter is played by a canine actor named Dalin. And Park doesn't have any pets at home.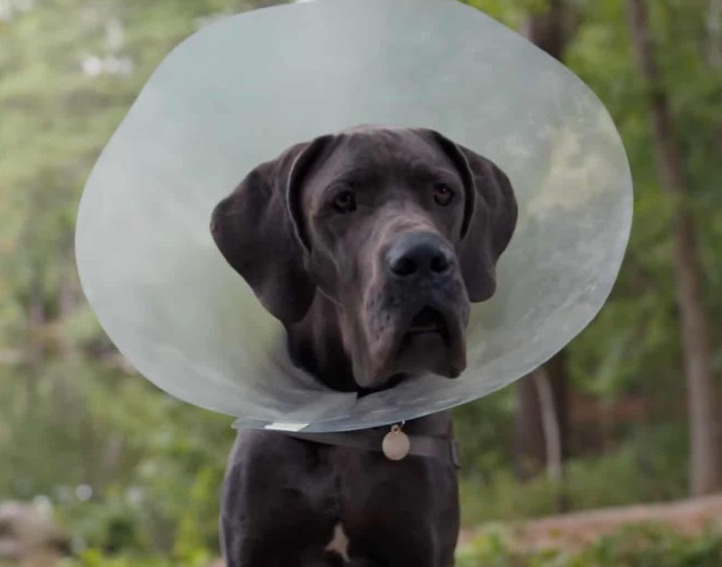 Will Forte's two rescue dogs
Will Forte plays Doug, the jerk human who abandons Reggie. But in real life, Forte is the complete opposite and loves his two rescue dogs named Mudbutt and Ross. (Fun fact, Ross got his name from Forte's wife finding him in the parking lot of a Ross Dress for Less store)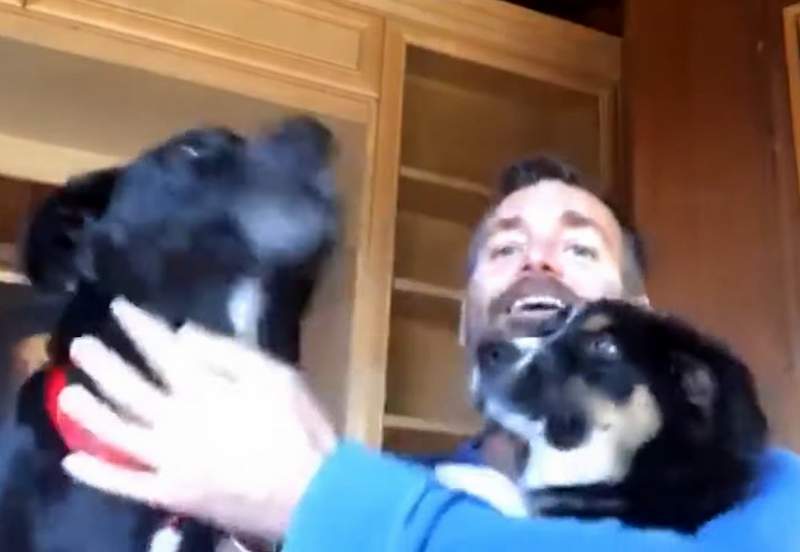 Josh Gad's rescue dog Didi
Josh Gad adopted a lil' pup name Didi.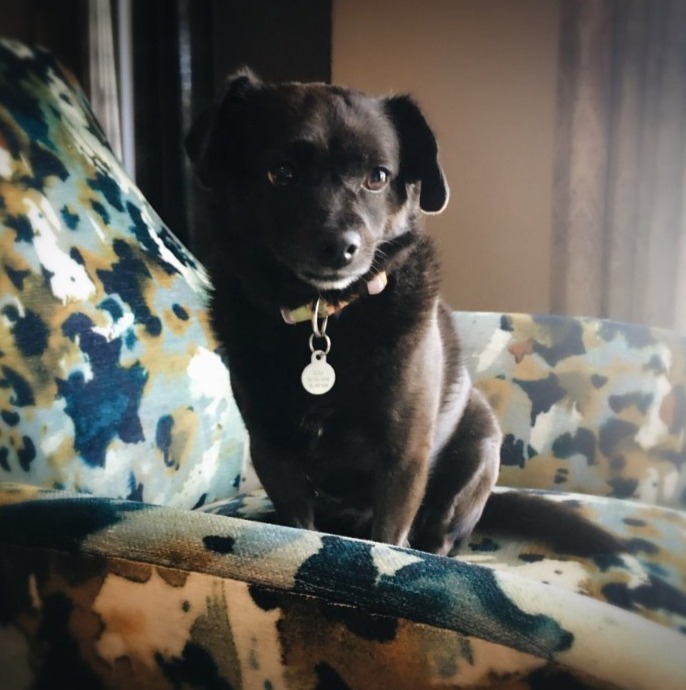 Brett Gelman's two dogs
Brett Gelman has two dogs: A white lab named Toni and a scruffy terrier-looking thing named Janet.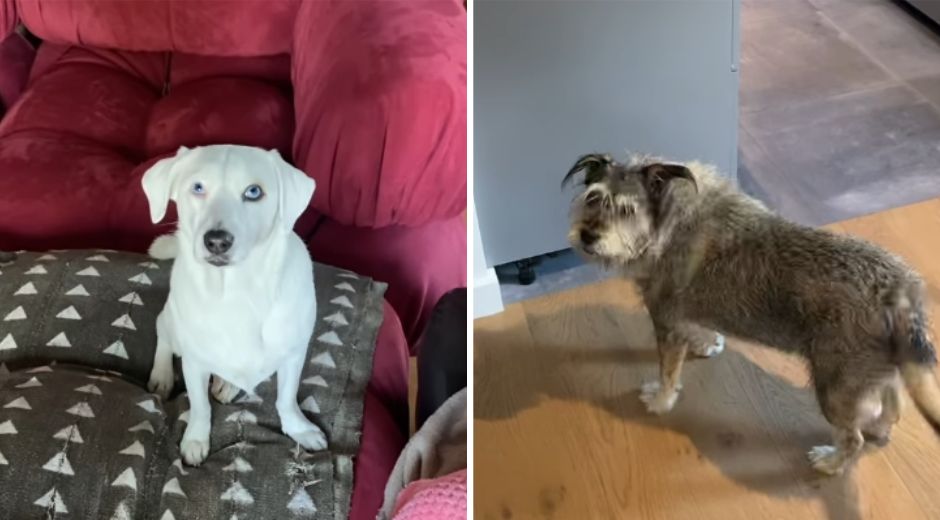 Jamie Demetriou's cat
Jamie Demetriou either has a big ginger beard or a big ginger cat.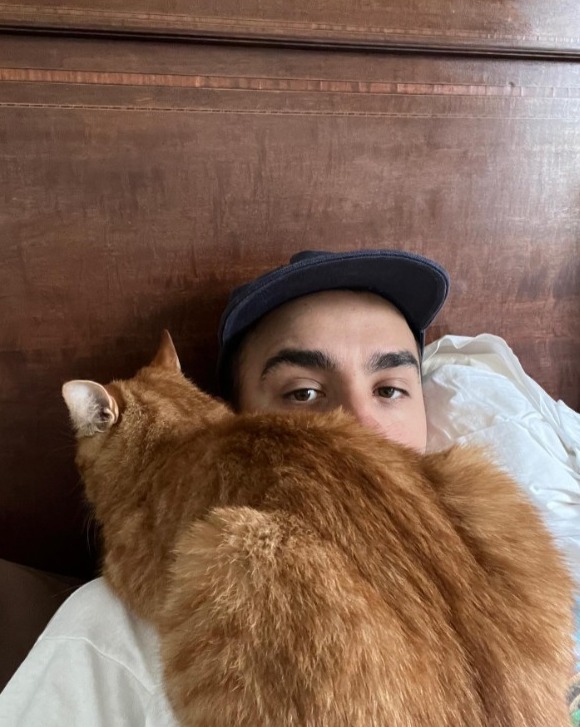 Sofia Vergara's (former) dog
Sofia Vergara had a Chihuahua named Bubbles that she got in 2013. But over the years, Bubbles became much more of a fan of her husband Joe Manganiello. When the couple split in August 2023, they mutually decided that Bubbles should live with Manganiello.
Related: Barbie Movie 2023 – Meet the pets of the cast!