 No Pets (Winston Duke)
In a 2020 interview with Variety, Winston Duke mentioned that he does not own a pet, nor does he plan on ever adopting one, "I'm an animal person altogether, but I don't own any because I don't love the idea of owning animals. If they're in my life, I love them, but I don't know if I want to own anything. If they want to run away, they should be able to."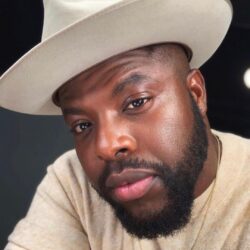 Birthday
November 15, 1986 (36)
Winston Duke is a Tobagonian actor. He is best known for his role as M'Baku in the Marvel Cinematic Universe films Black Panther (2018), Avengers: Infinity War (2018), and Avengers: Endgame (2019). He also starred in Jordan Peele's horror film Us (2019).
It was reported in July 2021 that Duke would be playing Bruce Wayne in the podcast audio drama Batman Unburied – Duke's version of Wayne is described in the official logline as "a forensic pathologist, working in the bowels of Gotham Hospital".
On October 24, 2021, Duke received the Maverick Award at the Newport Beach Film Festival.