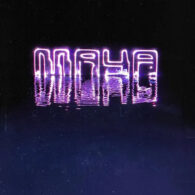 Maya
John Frusciante had a beloved cat named Maya who passed away in 2020 at the age of 15. Frusciante said she was always supporting him in the studio and he dedicated his electronic instrumental record "Maya" in her honor, which was released in October 2020.
"Maya [the cat] was with me as I made music for 15 years, so I wanted to name it after her," he says. "She loved music, and with such a personal title, it didn't seem right to call myself Trickfinger, somehow, so it's by John Frusciante."

John Frusciante, Music Radar, September 2020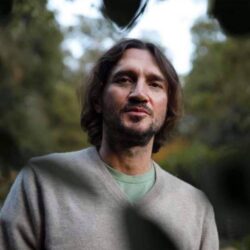 Birthday
March 5, 1970 (53)
John Frusciante is an American musician, singer and songwriter, best known as the guitarist for the Red Hot Chili Peppers. He has released 11 solo albums and 7 EPs, ranging in style from acoustic guitar music to electronic music. Frusciante is widely regarded as one of the greatest guitarists of all time. He was named among the greats by Rolling Stone and Gibson, as well as in a BBC poll. He was inducted into the Rock and Roll Hall of Fame as a member of the Red Hot Chili Peppers in 2012.
Apart from his groundbreaking work with the band, he has also collaborated with various celebrities and artists. Frusciante's impressive discography includes iconic albums such as "Blood Sugar Sex Magik" and "Californication," where he collaborated with fellow band members Anthony Kiedis, Flea, and Chad Smith. Additionally, he has worked on notable solo projects, releasing albums like "The Empyrean" and "To Record Only Water for Ten Days." Throughout his career, Frusciante has also collaborated with artists such as Josh Klinghoffer, Omar Rodriguez-Lopez, and Mike Patton, creating remarkable music that has left an indelible mark on the industry.