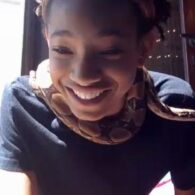 Snakes (Snake)
Siblings Willow and Jaden Smith have had pet snakes since they were young kids. They're said to have around 10 snakes. Willow said she got her first boa constrictor when she was only 7 years old. They often let the snakes roam their room freely, even letting them sleep in bed with them. Their mom Jada Pinkett said that her kids' love of snakes helped her overcome her fear of them. Also their dad Will Smith said he doesn't mind the snakes as he prefers them to the mice they eat.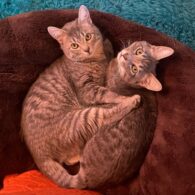 Two Cats (Cat)
Willow Smith has two pet cats. She got in a fight with her famous father Will Smith over one of the cats in 2015. There are coyotes where the Smith family lives, and one day Will left a backdoor open and one cat escaped. Then 14 years old, Willow was very upset and scolded her irresponsible dad. Luckily, the cat never actually got out and was found safe inside the house.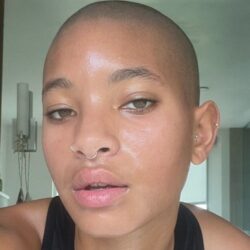 Birthday
October 31, 2000 (23)
Willow Smith is an American singer. She's part of a famous family consisting of her parents Will and Jada Pinkett Smith and brother Jaden. She is best known as a singer, with her first single "Whip My Hair" (2009) becoming an instant pop hit. Her most recent album was released in 2021, titled Lately I Feel Everything.