 No Pets (Simon Webbe)
Simon Webbe does not have any reported pets.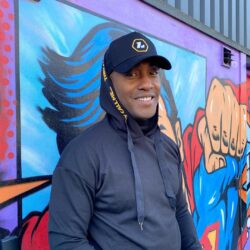 Birthday
March 30, 1979 (44)
Simon Webbe is a British singer-songwriter widely recognized for his tenure with the influential pop-RnB group Blue. In addition to his contribution to Blue, Webbe has also carved out a successful solo career, producing several popular albums.
Webbe's journey into music truly took flight with the formation of Blue in 2001. Together with Antony Costa, Lee Ryan, and Duncan James, the group achieved phenomenal success both domestically and internationally. Webbe's solo career also took a prosperous turn when he released his debut solo album, "Sanctuary", in 2005. The album, which debuted at number 28 on the UK Albums Chart, spawned several hit singles including "Lay Your Hands", which peaked at number 4 in the UK. His second album, "Grace", was another success, featuring the chart-topping single "No Worries".
Over the course of his illustrious career, Webbe has collaborated with a diverse range of artists and celebrities. He has shared the stage with Stevie Wonder at the Concert for Diana in 2007, and also collaborated with music icons like Sir Elton John on Blue's "Sorry Seems to Be the Hardest Word". Webbe and Blue performed a duet with Lionel Richie for a rendition of "Easy" on their second album, while collaborations with Angie Stone, Lil' Kim, and Kool & the Gang showcase his versatility. Furthermore, his participation in popular UK reality TV shows like "I'm a Celebrity… Get Me Out of Here!" and "Strictly Come Dancing" saw him interacting with a multitude of notable personalities from the entertainment industry.
In terms of recognition, Simon Webbe and Blue have been the recipients of multiple notable awards. The group won the BRIT Award for "Best British Newcomer" in 2002 and received the World Music Award for "World's Best-Selling UK Artist" the following year. Webbe, as a solo artist, has also enjoyed considerable success. His debut album "Sanctuary" was certified Platinum in the UK, and he received an Urban Music Award for "Best RnB Act" in 2006.
A passionate advocate for animals, Webbe has used his platform to bring attention to their wellbeing. In 2013, he participated in the British TV show "All Star Mr & Mrs" and donated his winnings to the Dogs Trust charity. This organization is the largest dog welfare charity in the UK, providing support and resources to improve the lives of dogs throughout the country. Webbe's compassionate efforts highlight his dedication to animal welfare, illustrating that his influence extends far beyond the music world.