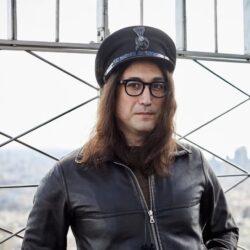 Birthday
October 9, 1975 (48)
Sean Lennon is an accomplished musician, singer-songwriter, actor, and advocate for animal rights. As the son of the legendary musician John Lennon and artist Yoko Ono, Sean has carved out his own unique path in the entertainment industry and has collaborated with many renowned artists and celebrities.
At a young age, Sean began experimenting with music, and in the 1990s, he formed a band called "The Ghost of a Saber Tooth Tiger" with his girlfriend at the time, Charlotte Kemp Muhl. The band has released several albums and has toured extensively. In addition to his work with his band, Sean has also collaborated with other notable artists such as Lenny Kravitz, Lana Del Rey, and Cibo Matto.
Aside from his music career, Sean has also dabbled in acting, with appearances in films such as "Moonwalker" and "Michael Jackson's Ghosts." He has also been involved in the production of films such as "Friendly Fire," a documentary about his father's life and death.
In addition to his work in the entertainment industry, Sean has been an advocate for animal rights for many years. He is a supporter of organizations such as PETA, the Humane Society, and Farm Sanctuary. In 2013, he created a short film called "Home," which highlights the importance of animal adoption and urges viewers to adopt from animal shelters instead of buying from pet stores.
Sean has also been involved in promoting environmental causes. He has been an outspoken critic of hydraulic fracturing, or fracking, and has supported the development of renewable energy sources. In 2014, he performed at a benefit concert for "Artists Against Fracking," an organization he co-founded with his mother, Yoko Ono.