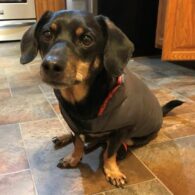 Otto (Dog)
Jerma985 has a black Dachshund-mix dog named Otto. Otto, also known by an array of nicknames including Mr. Horace Zonto, Grotto, Mr. To, and simply The Dog, is the canine companion of the streamer Jerma. At approximately 12 years old as of August 2023, Otto's precise birthdate remains a mystery due to his status as a rescue. He became a part of Jerma's life on March 9th, 2012, and made his debut appearance in a vlog posted the following day[1].
In the latter part of 2015, Otto was diagnosed with Addison's Disease. Despite this setback, he has responded well to steroid treatment and continues to thrive.
During the New Year's Eve stream in 2019, Jerma revealed Otto's mixed breed composition through a DNA test result, indicating he is 38% Dachshund, 38% Rat Terrier, followed by 10% Shetland Sheepdog, and 10% Chihuahua.
Otto has also made an appearance in the follow Vlogs: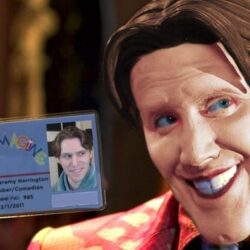 Birthday
September 22, 1985 (38)
Jerma985 is a content creator and streamer who first gained popularity through his gaming videos and comedic sketches on YouTube. His unique brand of humor and energetic personality quickly resonated with viewers, leading to a successful career in entertainment.
Jerma985's content has evolved from gaming walkthroughs and Let's Play videos to include a variety of formats such as live-action skits, collaborative projects, and interactive streams. His "Jerma Rumble" series, a mock video game wrestling tournament featuring various characters often played by himself, stands out as a fan favorite. He has also ventured into voice acting, most notably in the game "Cryptark."
His collaborations are extensive, having worked with fellow content creators like Star_, Ma3la, Boo, Tagg, ScottJAw, Vinesauce, Criken, iDubbbz, and Kitboga. These partnerships often result in content that blends the distinctive styles of the creators, leading to memorable and often hilarious outcomes.