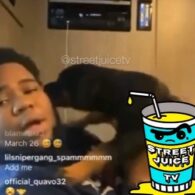 Fendi (Dog)
Rod Wave has a dog named Fendi which we have only seen on his YouTube video in March 2020.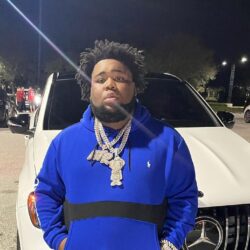 Birthday
August 27, 1999 (24)
Rod Wave is a talented American rapper and singer, originally from St. Petersburg, Florida, who captured the attention of the music industry with his emotionally charged lyrics and distinct blend of hip-hop and soulful melodies.
Rod Wave's music discography paints a vivid picture of his proficiency and influence. His debut studio album, 'Ghetto Gospel,' released in November 2019, solidified his position in the music industry. The album, produced by renowned American rapper Kevin Gates, debuted at number ten on the US Billboard 200. His subsequent albums, 'Pray 4 Love' and 'SoulFly,' also charted remarkably well, reaching the second and first spots respectively on the Billboard 200. Songs such as 'Heart On Ice,' 'Rags2Riches,' and 'Tombstone' resonated deeply with listeners.
Collaborations with other artists have been a significant part of Rod Wave's career, providing some of the most noteworthy moments. One of his first high-profile collaborations was with Kevin Gates on the song 'Cuban Links,' which featured on his debut album. He has also worked with Lil Baby on 'Rags2Riches 2,' a track from his 'Pray 4 Love' album. Other collaborations include 'Richer' with Polo G, 'Tru Story' with Yo Gotti, and 'Feel The Same Way' with Moneybagg Yo. Beyond this, Rod has worked with notable producers such as Drum Dummie, SpeakerBangerz, and Zypitano, all of whom have contributed to the unique sound that defines his music.
Despite his relatively short time in the industry, Rod Wave has gained considerable recognition for his work. In 2020, his album 'Pray 4 Love' was certified Platinum by the Recording Industry Association of America (RIAA), an honor that testifies to the significant commercial success of his music. Furthermore, his single 'Heart On Ice' received a Platinum certification from RIAA, reflecting the widespread popularity of his music. He was also named YouTube's Artist on the Rise in 2020.