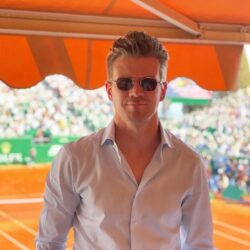 Birthday
August 19, 1987 (36)
Nico Hülkenberg is a German racing driver, notably recognized for his extended stint in Formula One and his impressive performances across various racing disciplines. Born in Emmerich am Rhein, Hülkenberg's journey through the echelons of motorsport has been nothing short of fascinating.
He climbed the ranks swiftly, proving his mettle in series like the Formula BMW ADAC, A1 Grand Prix, and GP2 Series. The GP2 win in 2009 was pivotal in asserting his racing prowess. Soon, he was thrust into the glitz and glamour of Formula One with Williams, and over the years, he associated with teams such as Force India, Renault, and Racing Point. Throughout his F1 career, his resilience and determination became evident, with a notable highlight being his pole position at the 2010 Brazilian Grand Prix for Williams, an achievement that made everyone sit up and take notice.
Collaboration has been a hallmark of Hülkenberg's journey. He's worked alongside significant figures in the racing world. Partnering with drivers like Rubens Barrichello, Paul di Resta, Sergio Pérez, and Esteban Ocon, Hülkenberg has displayed a consistent ability to challenge and complement his teammates. Off the track, he's built relationships with key personalities, such as Toto Wolff, Cyril Abiteboul, and Otmar Szafnauer. It's not just the professionals he's been associated with; Hülkenberg's encounters and friendships with celebrities such as Mark Webber, Sir Jackie Stewart, and Christian Horner further enriched his illustrious career tapestry.
In terms of distinctions, Nico's journey has been decorated with several achievements. The victory at the 2015 24 Hours of Le Mans stands tall among them, a race he won on debut driving for Porsche alongside Nick Tandy and Earl Bamber. He also boasts the unique distinction of being one of the very few drivers who have managed to secure a pole position in their debut F1 season, as he achieved with Williams in 2010.