 No Pets (Nathy Peluso)
Nathy Peluso does not have any reported pets.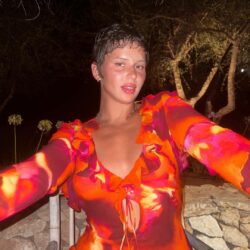 Birthday
January 12, 1995 (27)
Nathy Peluso is an Argentinian singer, songwriter, and dancer. Born in Argentina, and raised in Spain, she started performing at an early age with cover songs at bars. After graduating, Nathy began a professional music career and released Esmeralda (2017) and La Sandunguera (2018) independently. She was later picked up by Sony Music and released her debut album Calambre (2020) which won the e Latin Grammy Award for Best Alternative Music Album. She has also collaborated with Christina Aguilera, Karol G, and C. TanganaC. Tangana.