 No Pets (Johnny Weir)
Johnny Weir does not have any reported pets.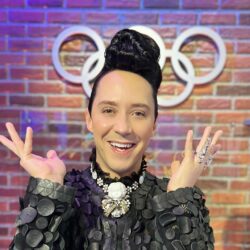 Birthday
July 2, 1984 (39)
Johnny Weir is an American figure skater and television commentator, known for his Olympic appearances and for his work as an analyst during the Winter Olympic Games.
Emerging from the competitive figure skating circuit, Johnny Weir soon made a name for himself not only in sports but also in media and entertainment. His skills on the ice led him to Olympic performances in 2006 and 2010, showcasing his remarkable technical and artistic capabilities. Simultaneously, Weir transitioned into the world of television, most notably as a sports commentator for NBC during the Winter Olympic Games, bringing his expertise and flair to a broader audience. He further expanded his presence in pop culture by participating in reality TV shows such as "Dancing with the Stars" and had his own documentary series, "Be Good Johnny Weir."
One of the defining aspects of Weir's career is his affinity for collaboration, especially with individuals from various fields. Lady Gaga, for instance, invited Weir to walk in her "Haus of Gaga" runway show during New York Fashion Week. He's also interviewed by high-profile talk show hosts like Ellen DeGeneres and Wendy Williams. Additionally, Weir has worked with renowned photographers like Patrick Demarchelier and Bruce Weber. On the musical front, he has been associated with artists like Patti LaBelle and Brian Joubert. His diverse engagements extend to choreographers like David Wilson and Tatiana Tarasova, as well as fashion designers like Christian Siriano and Betsey Johnson.
Weir's career is speckled with noteworthy moments. He is a three-time U.S. national champion in figure skating, proving his mettle in the sport. He won the bronze medal at the 2008 World Championships, a feat that solidified his international reputation. Moreover, his television work has garnered critical praise; his insightful and colorful commentary during the Winter Olympic Games has made him a beloved figure in sports broadcasting.