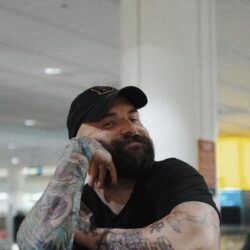 Birthday
February 2, 1985 (38)
Jake Luhrs is an American musician, best known as the lead vocalist for the metalcore band August Burns Red. His career, marked by a distinct vocal style and energetic stage presence, has made him a notable figure in the metalcore genre.
Luhrs' journey in the music industry began with his joining August Burns Red in 2006. Since then, he has been a pivotal part of the band's success, contributing to their critically acclaimed albums such as "Messengers" (2007), "Constellations" (2009), and "Rescue & Restore" (2013).
Luhrs' has worked alongside a variety of artists, contributing his vocal talents to projects and performances. Notable collaborations include working with Matt Greiner and JB Brubaker (his bandmates from August Burns Red), Adam Gray from Texas in July, Matty Mullins of Memphis May Fire, Spencer Chamberlain of Underoath, Shane Told of Silverstein, Levi Benton of Miss May I, Ryan Kirby of Fit for a King, and Garrett Russell of Silent Planet.
Luhrs and August Burns Red have received numerous nominations and awards. A significant highlight is the band's Grammy nomination for Best Metal Performance for their song "Invisible Enemy."