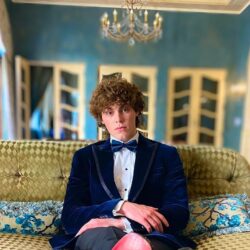 Birthday
November 16, 2004 (18)
Jack Champion is an American actor recognized for his engaging performances in a series of highly successful films and television shows.
Champion made his acting debut in the 2009 drama film "Wendy and Lucy," before ascending to mainstream prominence with his breakout role in the critically acclaimed "Avatar" sequels. Champion's portrayal of Spider, a resourceful and adaptable human child, won over audiences worldwide, solidifying his position in the cinematic industry. His subsequent roles have been equally impressive, notably in the TV series "Animal Kingdom" and the dramatic film "Them That Follow."
Champion's career is marked by extensive collaborations with a vast array of artists and creatives. James Cameron, the visionary director of the "Avatar" series, was instrumental in his initial breakthrough, while directors like Daniel Ribeiro and filmmakers like Celine Sciamma have also contributed to his portfolio. Additionally, he has shared the screen with Hollywood A-listers like Zoe Saldana, Sigourney Weaver, Sam Worthington, and Stephen Lang in the Avatar series. In "Them That Follow," he demonstrated his acting chops alongside Oscar-winner Olivia Colman, and in "Animal Kingdom," he worked with actors like Ellen Barkin, Scott Speedman, and Ben Robson.
Over the course of his career, Champion has earned numerous recognitions. He was nominated for Best Performance by a Younger Actor at the Saturn Awards for his role in "Avatar." He was also part of the ensemble cast of "Them That Follow," which won the Special Jury Prize at the Sundance Film Festival.