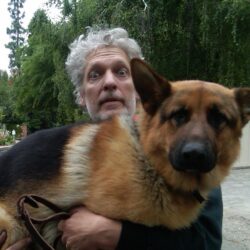 Birthday
January 5, 1959 (64)
Clancy Brown is an American actor of both screen and voice, perhaps best recognized for his deep, resonant voice and his standout role in the film "The Shawshank Redemption." With a career spanning several decades, Brown has carved out a unique niche in the world of acting.
In the world of film, Brown's journey is marked by an assortment of characters that have challenged and stretched his acting prowess. He is well remembered for his portrayal of the brutal prison guard Captain Hadley in the critically acclaimed drama "The Shawshank Redemption" (1994). The same year, he added a different feather to his cap by lending his voice to the antagonist, Mr. Krabs, in the long-running animated series "SpongeBob SquarePants." This character alone showcased Brown's talent, switching from the harsh and brutal guard to the avaricious yet humorous underwater creature. He also gave voice to the fearsome Lex Luthor in the animated series "Superman" and multiple DC Universe animated original movies.
Through the course of his career, Brown has shared the screen and collaborated with a host of celebrated individuals in the industry. In the neo-noir science fiction film "Highlander" (1986), he acted alongside Christopher Lambert and Sean Connery, leaving an indelible mark with his performance as the villainous Immortal, The Kurgan. He worked with Kevin Costner in the post-apocalyptic film "Waterworld" (1995) and starred with Bob Gunton and Tim Robbins in "The Shawshank Redemption." His voice acting in "SpongeBob SquarePants" has been in tandem with other notable voice actors such as Tom Kenny, Bill Fagerbakke, and Rodger Bumpass. In "Starship Troopers" (1997), he collaborated with Neil Patrick Harris and Denise Richards. His work with directors like Paul Verhoeven, Steven Spielberg, and Tim Burton further underscores the significance of his collaborations in shaping his career.
Throughout his illustrious career, Brown has received recognition for his talent and versatility. In 1995, he was awarded the Best Actor Award at the Sitges – Catalan International Film Festival for his work in "The Shawshank Redemption." Not only did this film cement his place in Hollywood, but his performance was also widely praised, contributing to the film's cult following. His voice work as Mr. Krabs in "SpongeBob SquarePants" won him a BTVA Voice Acting Award in 2013 for Best Male Vocal Performance in Television in a Supporting Role – Comedy/Musical.