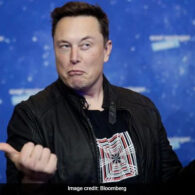 Turkey (Cat)
In January 2021, Jamie Lynn Spears claimed she accidentally ran over her cats with Tesla. She took to social media and blamed the accident on Elon Musk and Tesla. She later insisted she was joking after backlash. Spears Family Dogs (Dog)
during the late 1990s/early 2000s, Britney and Jamie Lynn Spears had a variety of dogs. They had a Teacup Poodle named Lady and a Pomeranian named Izzy. They had three Rottweilers named Sebastian, Cane, and Spotty. They had two Shih Tzus named Mitzi and Bitzi. They also had several German Shepherd guard dogs.
Jamie Lynn Spears is an American actress and singer. She is best known for portraying the titular role of Zoey Brooks on the Nickelodeon teen sitcom Zoey 101 (2005–2008).
Born in McComb, Mississippi and raised in Kentwood, Louisiana, she is the younger sister of singer Britney Spears. In 2013, Spears released her debut single "How Could I Want More" from her debut EP in country music, The Journey (2014). In 2015, Spears earned songwriting credits for Jana Kramer's certified Platinum single, "I Got the Boy", a song she wrote in 2011 during writing sessions in Nashville for her 2013 EP. In 2016, Spears released a documentary Jamie Lynn Spears: When the Lights Go Out, reflecting on the controversy of her pregnancy, showcasing her country music career after "realizing [her] true calling was music" as well as her personal life as a wife and mother. Despite this, Spears has not released a debut album. In 2019, it was announced Spears would instead return to acting and portray Noreen Fitzgibbons in the Netflix romantic drama series Sweet Magnolias (2020–present).