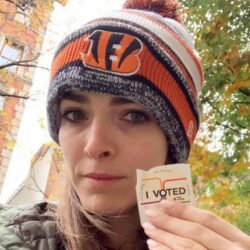 Birthday
July 31, 1987 (35)
Bee Shaffer Carrozzini is a British journalist and producer who is best known for her work producing films and TV shows. This includes acting as a producer on Late Night with Seth Meyers from 2014 to 2017 and the Glee: The 3D Concert Movie in 2011. She is also known for being the daughter of Vogue editor-in-chief Anna Wintour.
She worked with the famous photographer Mario Testino on the exhibition, "Todo o Nada," which was showcased in Lima, Peru, in 2014. Bee also produced a short film titled "Still Life," which starred actress Dakota Fanning and was directed by fashion designer Miu Miu. Additionally, Bee worked with her husband, Francesco Carrozzini, on a documentary called "X-Ray Fashion," which highlights the environmental impact of the fashion industry.
Aside from her work in the fashion industry, Bee has also been involved in several notable projects. In 2016, she was appointed the executive producer for "The First Monday in May," a documentary that followed the preparations for the Met Gala. The documentary was a critical and commercial success and won the audience award at the Tribeca Film Festival. Bee has also worked with the United Nations, producing a series of videos for their "Global Goals" campaign, which aimed to raise awareness about the 17 sustainable development goals.