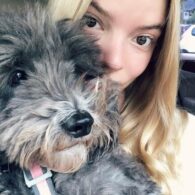 Khala
Admitted animal lover and acclaimed actress Anya Taylor-Joy has a dog named Khala. She actually got her start in modelling, all thanks to walking her dog. When she was 16 years old, she was walking Khala while practicing wearing her mom's high heel shoes. She noticed a car following her suspiciously, so she decided to grab her dog and make a run for it. The car caught up with her and said she should stop or she'll regret it…. She did stop, but warned people (while sharing the story to James Corden in the video below) that they shouldn't copy her. Luckily, the man driving the car was head of a modelling agency and asked Joy to come to his office with her parents. She then quit school that year to pursue her career as a model and actress!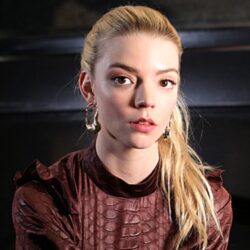 Birthday
April 16, 1996 (27)
Anya Taylor-Joy is an actress and model. She has received several accolades, including a Critics' Choice Award, a Golden Globe Award and a SAG Award, and nominations for a BAFTA Award and a Primetime Emmy Award. In 2021, Time magazine placed her on the Time 100 Next list.
Taylor-Joy gained popularity with her lead role in the Netflix miniseries The Queen's Gambit (2020) and for starring in the series Peaky Blinders (2019-2022). She won the Critics' Choice Television Award for Best Actress in a Movie/Miniseries, the Golden Globe for Best Actress – Miniseries or Television Film, the Screen Actors Guild Award for Outstanding Performance by a Female Actor in a Miniseries or Television Movie and received a nomination for the Primetime Emmy Award for Outstanding Lead Actress in a Limited or Anthology Series or Movie.