 No Pets (Alden Ehrenreich)
Actor Alden Ehrenreich has no pets, unless you count Chewbacca.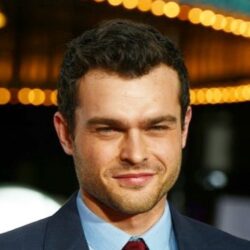 Birthday
November 22, 1989 (33)
Alden Ehrenreich is an American actor born on November 22, 1989. He's best known for playing Han Solo in Solo: A Star Wars Story (2018) with Woody Harrelson, Emilia Clarke, Donald Glover, Thandiwe Newton, and Phoebe Waller-Bridge. His first notable role was in Supernatural (2005), before appearing in Francis Ford Coppola's films Tetro (2009) and Twixt (2011). His next major role was starring in the Coen brothers' film Hail, Caesar! (2016) with Josh Brolin and George Clooney.