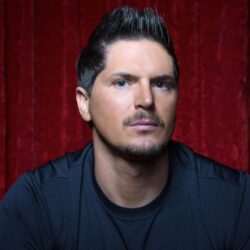 Birthday
April 5, 1977 (45)
Zak Bagans is an American paranormal investigator, actor, television personality, museum operator, and author. He is the principal host of the Travel Channel series Ghost Adventures.
In 2004, Bagans teamed up with Nick Groff and Aaron Goodwin to produce a documentary-style film called Ghost Adventures. The film aired on the SciFi Channel in 2007. A successor series premiered in 2008 on the Travel Channel and has aired for 19 seasons as of 2019. Ghost hunting shows in general, and Ghost Adventures in particular, have been accused of fakery.
From 2014 to 2016, Bagans helmed a spin-off series titled Ghost Adventures: Aftershocks, which focused on changes to people's lives after prior Ghost Adventures investigations.