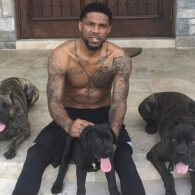 Juice (Dog)
Udonis Haslem is known to have owned several dogs, the most notable being Juice, a purebred Cane Corso. Originally, Haslem had plans to breed Juice and capitalize on both the sale of puppies and Juice's semen. However, due to an unfortunate mishap at the veterinary clinic, Juice was accidentally neutered. Subsequently, Haslem took legal action against the clinic, stating that he had invested $30,000 USD in training the dog, who had become overly docile as a result. He also cited a financial loss of $10,000 USD from the potential sale of Juice's sperm.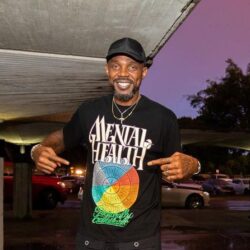 Birthday
June 9, 1980 (43)
Udonis Haslem is an American professional basketball player known primarily for his long tenure with the Miami Heat of the NBA. With a playing style characterized by gritty defense and consistent rebounding, Haslem has been a cornerstone of Miami's various championship runs.
Haslem broke out in the NBA as an undrafted player, making the Miami Heat roster in the 2003-2004 season. He was an integral part of the team that won the NBA championship in 2006, 2012, and 2013. Over his career, he has averaged more than seven rebounds per game, showcasing his value on both ends of the floor.
As a longtime Miami Heat player, Haslem has collaborated with numerous high-profile athletes and celebrities. Among his NBA teammates are stars like Dwyane Wade, LeBron James, and Chris Bosh, as well as key players like Ray Allen, Shane Battier, and Mario Chalmers. Outside of the NBA, Haslem has rubbed shoulders with influential individuals including former Miami Heat head coach Pat Riley, American rapper Rick Ross, and Miami-based entrepreneur David Grutman.
Throughout his career, Haslem has earned several distinctions, solidifying his role as an essential player in the Miami Heat franchise history. He has received the NBA All-Rookie Second Team honors in 2004 and has served as Miami Heat's captain for multiple seasons. Among other distinctions, he holds the record for the most rebounds in Miami Heat history. In the realm of community service, he has been honored with the "Champion of Youth" award by the Boys & Girls Clubs of America.