 No Pets (Tyler Joseph)
Tyler Joseph was reported afraid of dogs until he had the opportunity to spend more time with them. He does not have any reported pets of his own.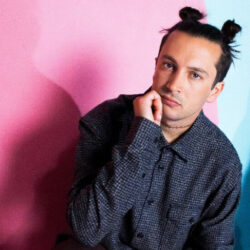 Birthday
December 1, 1988 (35)
Tyler Joseph is an American singer-songwriter, rapper, musician, and record producer. He is best known as the frontman for the musical duo Twenty One Pilots, alongside bandmate Josh Dun. He also released a solo album titled No Phun Intended in 2008. As a member of Twenty One Pilots he has been nominated for six Grammy Awards, of which he has won one. He is characterized by his quirky personality and often dark, complex lyrical content within his songs.