 No Pets (Tom Sizemore)
Tom Sizemore does not have any reported pets.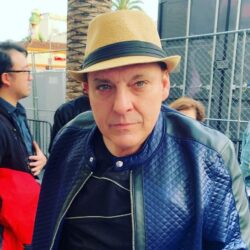 Birthday
November 29, 1961 (62)
Tom Sizemore Jr. is an American actor and producer. He is known for his supporting roles in films such as Born on the Fourth of July (1989), Harley Davidson and the Marlboro Man (1991), Passenger 57 (1992), True Romance (1993), Natural Born Killers (1994), Strange Days (1995), Heat (1995), Saving Private Ryan (1998), Red Planet (2000), Black Hawk Down (2001), and Pearl Harbor (2001), and for voicing Sonny Forelli in the video game Grand Theft Auto: Vice City. He also played Joey, Marissa's jealous ex-boyfriend, in the film Zyzzyx Road (2006), and Anthony Sinclair in the revival television series Twin Peaks (2017).