 Family Pets
During a show over 8 years ago at LIVE AT KINGS THEATER, Sufjan Stevens addressed his pets on stage for his fans. He mentioned his family rescued all sorts of animals from dogs and cats to snakes, and anything with a tail. Little is known about what happened to the pets.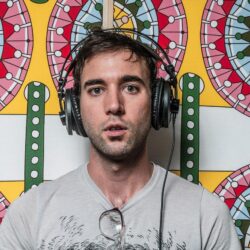 Birthday
July 1, 1975 (48)
Sufjan Stevens is an American singer-songwriter and multi-instrumentalist, primarily known for his eclectic range of music genres and innovative songwriting. His early works, such as the 2003 album "Michigan" and its 2005 follow-up "Illinois," demonstrate his ambition to craft albums themed around U.S. states. His unique melding of lo-fi indie, electronica, and symphonic elements led to iconic tracks like "Chicago" and "Casimir Pulaski Day." Later works, including "Carrie & Lowell" (2015) and "The Ascension" (2020), further showcase his introspective lyricism and musical evolution.
Throughout his career, Sufjan Stevens has shown a penchant for collaboration, seamlessly working with a diverse array of artists and creatives. This includes his work with Bryce Dessner of The National and composer Nico Muhly on the project "Planetarium." Likewise, his collaborations with singer-songwriters like Rosie Thomas, Denison Witmer, and St. Vincent have been noted for their harmonious synergy. Beyond music, Stevens teamed up with ballet choreographer Justin Peck for several projects, and his song "Mystery of Love" was prominently featured in the film "Call Me By Your Name," directed by Luca Guadagnino.
In terms of distinctions, Stevens has received numerous nominations and awards for his work. Notably, his song "Mystery of Love" from the "Call Me By Your Name" soundtrack was nominated for an Academy Award for Best Original Song. His album "Carrie & Lowell" was also widely recognized, with Pitchfork naming it the best album of 2015 and placing it on their decade-end list.