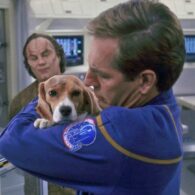 Porthos (Dog)
Although Scott Bakula doesn't own any pets, he has shared the screen with the notable canine Porthos in the Star Trek: Enterprise series. This was a pioneering moment for Star Trek, as it was the first instance the franchise tackled the idea of having pet dogs on interstellar journeys.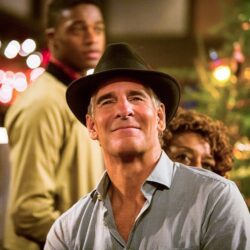 Birthday
October 9, 1954 (69)
Scott Bakula is an American actor most prominently known for his leading roles in the science-fiction television series "Quantum Leap" and the space opera "Star Trek: Enterprise."
Bakula has showcased his versatility in a variety of genres and mediums, from film to stage to the recording booth. In film, he appeared in popular titles like "American Beauty" and "Lord of Illusions," while in television, his repertoire extends beyond sci-fi to legal drama "NCIS: New Orleans" and comedy-drama "Men of a Certain Age." His musical talents are also on display in his album "Scott Bakula," featuring songs from his theatrical performances.
Throughout his career, Bakula has collaborated with a myriad of talented individuals, enriching his career and leaving an indelible mark on audiences. Actors such as Dean Stockwell in "Quantum Leap," Jolene Blalock and Connor Trinneer in "Star Trek: Enterprise," and Lucas Black and CCH Pounder in "NCIS: New Orleans" have been instrumental co-stars. He also worked with acclaimed directors like Sam Mendes in "American Beauty" and Clive Barker in "Lord of Illusions." His interactions with writers like Donald P. Bellisario, Brannon Braga, and Christopher Quinto and Zachary Quinto have also been significant in shaping his roles.
Bakula has been nominated for four Primetime Emmy Awards for his role in "Quantum Leap," among them a Golden Globe win for Best Actor in a Television Series – Drama. He also received a Tony Award nomination for his Broadway debut in "Romance/Romance."