 No Pets (Purple Disco Machine)
Purple Disco Machine does not have any reported pets.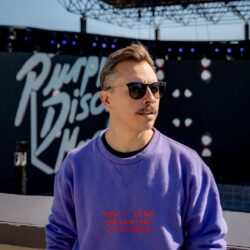 Tino Piontek, known by his stage name Purple Disco Machine or Tino Schmidt, is a house music producer and DJ from Germany. He started producing music at an early age in 1996 and began growing an audience by 2012. He began doing International shows in 2017 and released his debut album under Sony Music Entertainment. He has produced official remixes of Dua Lipa's "Don't Start Now", Kylie Minogue's "Magic" and Lady Gaga's "Rain on Me". Tino Piontek also has his own show on SiriusXM "Purple Disco Tales".