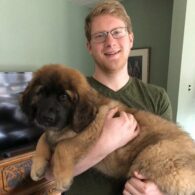 Leonberger
Phil Lesh adopted a Leonberger in 2018. The family giving up the large puppy posted this note on Reddit:
"This weekend we said goodbye to our last puppy. Her new owners are Phil Lesh, one of the founding members of the Grateful Dead, and his lovely wife. Pictured is my husband and the lucky 10-week-old Leonberger just before we took her to meet them. Here's hoping she loves being a Deadhead!"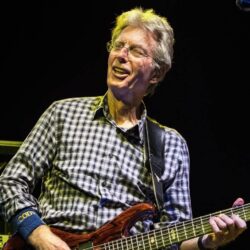 Birthday
March 15, 1940 (83)
Phil Lesh is a renowned American musician and bassist, best known for his work as a founding member of the iconic rock band, the Grateful Dead. Lesh's unique style of playing and his contributions to the band's sound were integral to their success. He continued to work with the band throughout their career, even after the death of lead singer Jerry Garcia in 1995.
Aside from his work with the Grateful Dead, Phil Lesh has also collaborated with various other artists, celebrities, and influential people. He has performed with musicians such as Carlos Santana, Neil Young, and Bob Dylan, and has also collaborated with the likes of Ryan Adams and Warren Haynes. Lesh is known for his ability to seamlessly blend various genres of music, creating a sound that is uniquely his own.
Phil Lesh has also worked with blues guitarist Buddy Guy, rock legend Bruce Springsteen, and country singer Emmylou Harris. Lesh has also performed with the surviving members of the Grateful Dead in various iterations of the band, including Dead & Company and Phil Lesh & Friends.