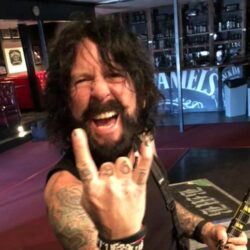 Birthday
January 20, 1966 (57)
Tracii Guns is an American guitarist and founder of the hard rock band L.A. Guns, as well as the supergroup Brides of Destruction. His career took a significant turn with the formation of L.A. Guns, a band that became a staple of the Los Angeles hard rock scene. The band's self-titled debut album in 1988 set the stage for their success, featuring hits that would become anthems of the era. Tracii Guns' guitar work was central to the band's sound, characterized by his aggressive playing style and blues-influenced solos.
Beyond L.A. Guns, Tracii Guns' career is marked by his involvement in various projects across the music industry. His discography includes multiple albums with L.A. Guns, each showcasing his evolution as a guitarist and songwriter. Notable albums such as "Cocked & Loaded" and "Hollywood Vampires" solidified his status in the rock genre. His work extended beyond the band, contributing to the soundtrack of the film "Point Break" and collaborating with other artists on tribute albums.
Tracii Guns' collaborative efforts span a wide array of artists, reflecting his influence and respect among peers. He has worked with Nikki Sixx in the formation of Brides of Destruction, alongside other notable musicians such as Scott Sorry, London LeGrand, and Ginger. His collaborations also include working with Stephen Pearcy of Ratt, sharing the stage with Axl Rose during the early days of Guns N' Roses, and recording with Michael Monroe. Additionally, he has performed alongside Steve Riley, Phil Lewis, Jizzy Pearl, and Jeremy Guns.