 No Pets (Paul Banks)
Paul Banks does not have any reported pets.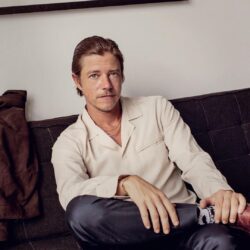 Birthday
May 3, 1978 (44)
Paul Banks is an American–British musician, singer, songwriter, and DJ known as the lead vocalist, lyricist, and guitarist of the rock band Interpol. The band formed in 1997 consisting of Paul Banks (lead vocals, rhythm guitar), Daniel Kessler (lead guitar, backing vocals), Carlos Dengler (bass guitar, keyboards), and Greg Drudy. Sam Fogarino eventually replaced Carlos Dengler in 2000 and Paul took on the role of bassist rather than hiring a new member. As of 2022, the band has released six studio albums with some albums named NME's list of the top albums of the year and No. 1 on Pitchfork Media's list of the top 50 albums of the year. In 2009, Paul Banks released a solo album called Julian Plenti is… Skyscraper under the name Julian Plenti.