 No Pets (Niska)
Niska does not have any reported pets.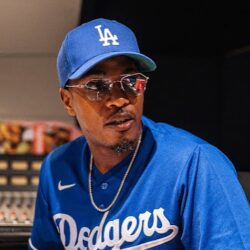 Birthday
April 6, 1994 (29)
Georges Stanislas Malik Dinga-Pinto, better known by the stage name Niska, is a French rapper, lyricist, and composer, whose fame skyrocketed following the release of his debut album "Zifukoro" in 2016. Originating from Évry, Essonne, Niska's music has captivated audiences with its unique blend of Afrobeat, French rap, and trap. One of his early standout songs, "Réseaux," became a commercial success, peaking at number one on the SNEP French Singles Chart.
Over the course of his career, Niska has churned out albums and singles that have solidified his place in the French music scene. Albums like "Mr Sal" and "Commando" have been well-received by fans and critics alike. His song "Bâtiment" made waves and charted in various French-speaking countries, evidencing the artist's influence beyond French borders. Not to mention, his album "Commando" achieved diamond status in France.
When it comes to collaborations, Niska has an impressive list of artistic partnerships under his belt. Collaborations with the likes of Maître Gims, Soprano, Booba, Kalash, Ninho, and Diplo have made for memorable music moments. Across the pond, he's even teamed up with American artist Quavo, a member of the rap trio Migos. Within the French rap and hip-hop communities, partnerships with SCH, Heuss L'Enfoiré, and Dadju have also helped diversify his artistic scope and enrich his discography.
Niska has received some prestigious recognitions to validate his contributions to the French rap genre. He received the "Best French Act" award at the 2018 MTV Europe Music Awards, cementing his reputation on an international stage. Additionally, the certification of his album "Commando" as a diamond record stands as a testament to his commercial and artistic success.