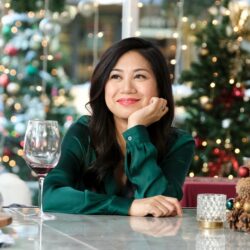 Birthday
December 3, 1981 (42)
Liza Lapira is an American actress. Some of the most notable roles that Lapira has played include Michelle in the hit TV show "Don't Trust the B—- in Apartment 23," Ivy in the comedy film "Crazy, Stupid, Love," and Special Agent Michelle Lee in the crime drama "NCIS." She has also appeared in a variety of other TV shows and films, including "Dexter," "Huff," "Dollhouse," and "Super Fun Night."
One of the most significant milestones in Lapira's career was her role in the comedy-drama film "21." The film, which was based on the book "Bringing Down the House" by Ben Mezrich, tells the story of a group of MIT students who use their math skills to win big at blackjack in Las Vegas. Lapira played the role of Kianna, one of the students who joins the group, and her performance was widely praised by both critics and audiences.
Throughout her career, Lapira has had the opportunity to work with some of the most talented and influential people in the entertainment industry. Some of the celebrities she has collaborated with include Sandra Oh in "Under the Tuscan Sun," Chris Evans in "The Losers," Jonah Hill in "Superbad," Anne Hathaway in "The Intern," and Kevin Hart in "Little Fockers." She has also worked with renowned directors such as Steven Spielberg in "The Terminal" and Richard Linklater in "Everybody Wants Some!!"
In addition to her work in the entertainment industry, Lapira is also an animal lover who has been actively involved in animal advocacy and non-profit organizations. She has been a vocal supporter of animal rights and has worked with various animal rescue organizations to promote the adoption of pets and raise awareness about animal cruelty. Her passion for animals is evident in her social media posts, where she often shares photos of her own pets and promotes animal-related causes.