 No Pets (Philip Wiegratz)
Philip Wiegratz does not have any reported pets.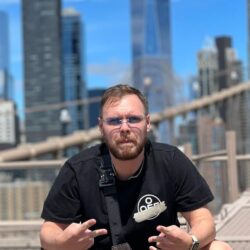 Birthday
February 17, 1993 (30)
Philip Wiegratz is a German actor, best known for his portrayal of Augustus Gloop in the 2005 film adaptation of "Charlie and the Chocolate Factory."
Wiegratz's career, primarily centered around his role in "Charlie and the Chocolate Factory," stands out as his most notable work. In this film, he worked alongside Johnny Depp, who played Willy Wonka, and other young actors like Freddie Highmore, who portrayed Charlie Bucket. His performance as Augustus Gloop, a gluttonous young boy who meets a sticky end in Willy Wonka's chocolate factory, was both humorous and memorable, contributing significantly to the film's success.
Collaborations have been a key part of Wiegratz's career. In "Charlie and the Chocolate Factory," he worked with a cast that included not only Johnny Depp and Freddie Highmore but also Helena Bonham Carter, David Kelly, Noah Taylor, Missi Pyle, James Fox, Deep Roy, and Christopher Lee. This ensemble cast, under the direction of Tim Burton, brought together a diverse range of talents and styles, creating a unique and engaging cinematic experience.
Wiegratz's participation in "Charlie and the Chocolate Factory" contributed to the film's overall success. The movie received numerous nominations and awards for its visual effects, art direction, and costume design, showcasing the high level of production quality and creative talent involved in the project.