 No Pets (Madison Hu)
Madison Hu does not have any reported pets.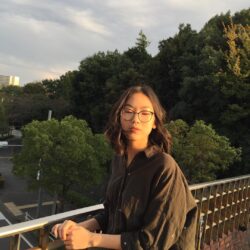 Birthday
June 2, 2002 (21)
Madison Hu is an American actress, best known for her role as Frankie Wong in the Disney Channel sitcom "Bizaardvark." Her career, marked by a blend of television and digital media roles, showcases her evolving presence in the entertainment industry.
Hu's journey in the entertainment world gained momentum with her role in "Bizaardvark," where she played a creative and quirky teenager. This role not only brought her into the limelight but also highlighted her ability to connect with a young audience. Her other notable appearances include roles in "Best Friends Whenever," a Disney Channel series where she portrayed Marci, and guest appearances in popular shows like "The Goldbergs" and "Grace and Frankie."
Collaboration has been a key aspect of Hu's career. She has worked alongside notable figures such as Olivia Rodrigo and Jake Paul in "Bizaardvark." Her interactions with fellow actors like Lauren Taylor and Landry Bender in "Best Friends Whenever" further exemplify her collaborative spirit. Hu's guest appearances in "The Goldbergs" saw her acting alongside Wendi McLendon-Covey and Jeff Garlin, while her role in "Grace and Frankie" had her sharing screen space with industry veterans like Jane Fonda and Lily Tomlin.
Hu's work has garnered attention and praise, though she has yet to receive major industry awards. Her performances, particularly in "Bizaardvark," have been well-received.