 Myrtle
Lexy Kolker has a Turtle named Myrtle.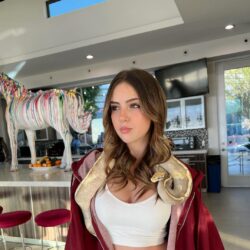 Birthday
August 17, 2009 (14)
Lexy Kolker, an American actress, has built a name for herself through remarkable performances, drawing from her breakout role in the highly regarded movie 'Freaks.'
Kolker's performances on the silver screen and television have been nothing short of remarkable. Starting her career in television with 'Shooter,' a USA Network series, she quickly transitioned to feature films, landing a defining role in the science fiction thriller, 'Freaks.' Here, her portrayal of Chloe, a seven-year-old girl with abilities, established her as a promising talent. Her work extended to animations as well, where she lent her voice to 'The Storyteller: Fairy Tales,' a testament to her versatility.
Kolker's career has been marked by numerous collaborations with notable industry figures. She worked with Emile Hirsch in 'Freaks,' their on-screen chemistry driving the narrative of the film. She has also shared the screen with the likes of Brianne Howey and Antonia Gentry in the Netflix series 'Ginny & Georgia.' Kolker's animated projects have had her team up with voices like Anne Winters and Mary Mouser.
Recognition for her talent has come in various forms, most notably her nomination for the Young Artist Awards for her role in 'Freaks.' She also earned a nomination at the Saturn Awards.