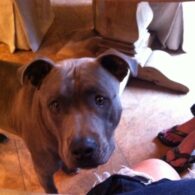 Chunk (Dog)
In July 2011, Kellie Pickler adopted a rescued Pitbull named Chunk. He may have been rehomed over the years since we couldn't find much on Chunk. When she adopted him, Kellie mentioned she may need to find a new home if he doesn't get along well with her other dogs MooMoo, Pixie, and Maddie. Maddie (Dog)
Kellie Pickler also had a dog named Maddie. Boots (Snake)
Kellie Pickler also has a snake named Boots.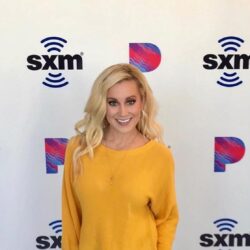 Birthday
June 28, 1986 (37)
Kellie Pickler, an American country music artist, emerged into the limelight after participating in the fifth season of American Idol. Her heartfelt performances, charming persona, and powerful voice quickly endeared her to fans across the country.
Pickler's music career took off post-Idol with her debut album, "Small Town Girl," which swiftly went gold, cementing her place in the country music scene. Tracks like "Red High Heels" and "I Wonder" displayed her vocal prowess and resonated with a wide audience. Later, her self-titled second album showcased her growth as an artist, with the hit single "Best Days of Your Life" co-written with Taylor Swift. The third and fourth albums, "100 Proof" and "The Woman I Am," respectively.
Throughout her career, Pickler has collaborated with a myriad of influential figures. Beyond her musical connection with Taylor Swift, she partnered with famed songwriter Chris Lindsey for "Small Town Girl." Later, she collaborated with country artist Kyle Jacobs, who not only contributed to her music but also became her husband. Additionally, Pickler's performance on Dancing with the Stars alongside dancer Derek Hough brought her to a new level of fame. Notably, she has also shared stages with renowned artists such as Brad Paisley, Carrie Underwood, and Rascal Flatts during various tours and performances.
Pickler's talent has been recognized through numerous awards and distinctions. In 2008, she earned a CMT Music Award for Breakthrough Video of the Year for "I Wonder." Her dancing skills shone on Dancing with the Stars in 2013, where she claimed victory in the 16th season. Further solidifying her country music credentials, Pickler was inducted into the North Carolina Music Hall of Fame in 2016.