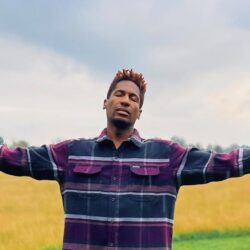 Birthday
November 11, 1986 (36)
Jon Batiste is an American musician and bandleader, widely recognized for his role as the music director and bandleader for "The Late Show with Stephen Colbert." A pianist and composer, Batiste has shown immense versatility, engaging audiences with his eclectic style that transcends genres, from jazz and classical to pop and R&B. His prominent works include his albums "Hollywood Africans" and "We Are," and his music for the Pixar film "Soul."
In addition to his albums, Batiste has had a meaningful presence on the screen. He scored the Pixar animated film "Soul," which was not only a commercial success but also a critical darling, delving into themes of passion, purpose, and the complexities of the human soul. The film garnered multiple awards, showcasing Batiste's unique ability to blend music and storytelling. On television, he has captivated late-night audiences as the music director for "The Late Show with Stephen Colbert," where his band, Stay Human, has become a fixture.
Jon Batiste's ability to collaborate across artistic disciplines sets him apart. For instance, he has worked with Stevie Wonder at the 2017 Global Citizen Festival, and he teamed up with Gary Clark Jr. for a tribute to Chuck Berry and Fats Domino at the 2018 Grammys. Other notable collaborations include work with Questlove, Tariq Trotter, and James Poyser from The Roots, Dave Grohl of the Foo Fighters, and renowned jazz musicians such as Wynton Marsalis and Herbie Hancock. In the classical sphere, he has collaborated with renowned cellist Yo-Yo Ma and pianist Lang Lang. He also has shared stages with Aloe Blacc, Prince, and Jimmy Buffett.
When it comes to awards and distinctions, Batiste has a compelling track record. His work on the film "Soul" won both an Academy Award and a Golden Globe for Best Original Score in 2021. Additionally, his album "We Are" received high praise and was nominated for a Grammy Award. He was also named the artistic director at the National Jazz Museum in Harlem.