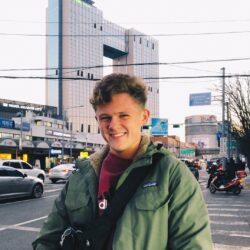 Birthday
October 7, 1998 (24)
Ryan Trahan is an American YouTuber, vlogger, and entrepreneur, known for his "penny challenge" series and a robust following exceeding 13 million subscribers on YouTube. He is also the founder of multiple businesses, including Neptune Bottle and the clothing line Howdy Howdy.
Initially rising to online fame with content centered around running, Trahan has diversified his portfolio to include an array of videos, from Tesla races to outdoor camping adventures. His channel saw a surge in subscribers, hitting the 1 million mark in January 2019 and later soaring to 10 million by July 2022. His videos have collectively garnered more than 2.2 billion views as of July 2023. Particularly impactful has been his "Penny Challenge" series, inspired by Gary Vaynerchuk, where Trahan started with a single penny and used various fund-raising methods to eventually donate millions to charities like Feeding America and Water.org.
Trahan's journey hasn't been a solo endeavor. He has collaborated with a variety of individuals from different spheres. Key figures include YouTuber Haley Pham, whom he married, and his friend Caden Wiese with whom he started Neptune Bottle. Additionally, his "Penny Challenge" gained support from the likes of PayPal Honey, which sponsored the series. High-profile donors for his charitable projects also included public figures willing to contribute to the causes he supported. In the broader YouTube community, his work resonates with major players like MrBeast, among others.
Trahan's career has a string of significant milestones. Notably, his "Penny Challenge" not only exceeded its target by raising $1.38 million for Feeding America but also went on to replicate its success by raising over $400,000 for Water.org. While still a student athlete, Trahan managed to place third in the Aggieland Open competition in 2017. Financially, his Neptune Bottle venture earned over $50,000 in its first year, convincing him to leave college and focus on entrepreneurship full time.