Khemjira Klongsanun, a Thai marathon runner, was competing in a 26-mile (42 km) marathon in western Thailand. About 7 miles in, she noticed other runners swerving to avoid something on the road. That's when she spotted what it was: a tiny stray pup! She then stopped running to coax the scared pup out of the way. She looked around and realized that there were no houses or people anywhere nearby, so the pup probably wouldn't survive if she left it.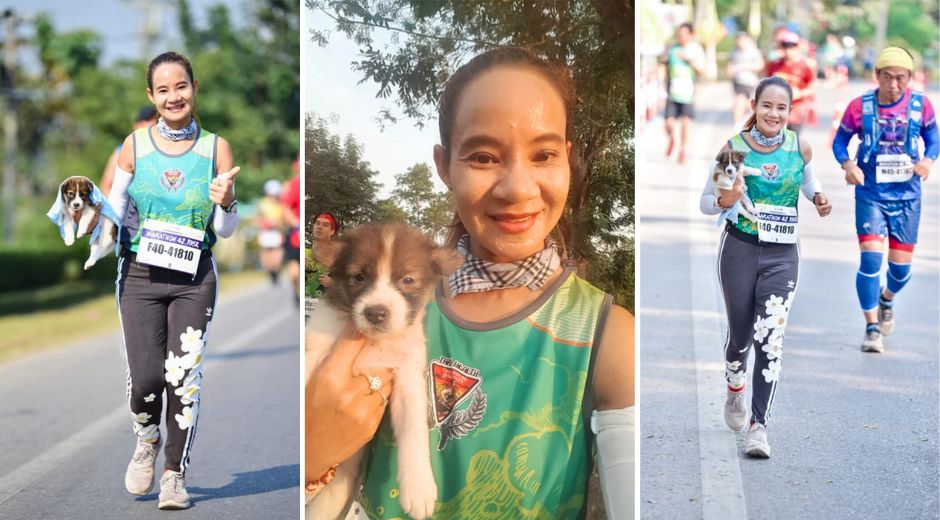 So she decided to scoop the puppy up and carry him for the remaining 19 miles! Plenty of people watching and filming noticed the lovely sight of the kind human and lucky pup as they crossed the finish line together. While they looked cute together, Klongsanun said that while the pup was tiny, running with him for miles definitely added effort to the race.
She took the pup home after and had no luck finding the owner (if there was one). She then decided to adopt the pup and named him Chombueng, which was the name of the marathon. The puppy now had two older doggy roommates that the runner already had. And if you're wondering what the cutie's breed is, it's a "Thai Bangkaew", which is a spitz-type dog that includes Samoyeds, Huskies, and Shiba Inus.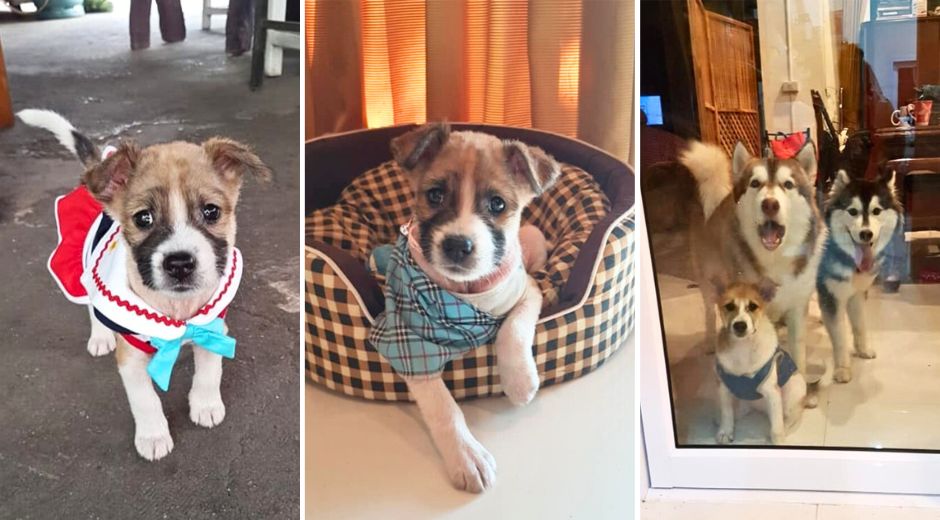 For another inspirational dog rescue, meet Friar Mustache the Doggy Monk!