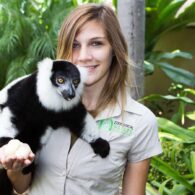 Zoological Wildlife Foundation
The Zoological Wildlife Foundation is based in Miami, Florida where Jacob Feder works as a conservationist. It is a five-acre zoo that adopts rare and endangered animal species in captivity and in the wild. The zoo is open to the public housing alligators, monkeys, pelicans, leopards, tigers, and more.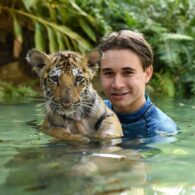 Exotic Animals
Jacob Feder has shared videos in his "backyard tours" from both his personal zoo and the Zoological Wildlife Foundation. A majority of the animals such as the emus, lemurs, alligators, clouded leopards, serval cats, sloths, turtles, iguanas, tigers, and more are from the Zoological Wildlife Foundation.
Jacob Feder is an entrepreneur and content creator. He is known for his educational content on YouTube and TikTok featuring animals and rescues in his care. Based in Miami Florida, Jacob is a conservationist at Zoological Wildlife Foundation and he also owns his own zoo in his compound. After purchasing the compound in July 2020, Jacob shared a number of videos of his construction in preparing the zoo for live animals. Since then, he has been sharing content while at work as well as animals he houses at his personal zoo.
Jacob gained popularity for his 2019 video "BACKYARD ANIMAL TOUR!!". The video reached 1.1 million people within the year. After the success of the video, Jacob focused on posting "backyard tours", animal rescues, and "meet the animals" type content which viewers further engaged with. As of 2022, he has garnered 1.5 million followers on TikTok and over 1.8 million on YouTube.