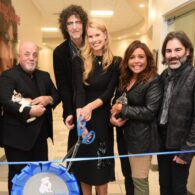 Bianca's Furry Friends Feline Adoption Center
Howard Stern and Beth Stern partnered with the Leage to open the "Bianca's Furry Friends Feline Adoption Center" in 2019. The Sterns estimate that 1,000 cats have passed through their home. They often have over 20 foster cats in their home at a time—in addition to their five resident cats. Beth says she and Howard wake up at four every morning. Howard takes off for the radio studio, and she gets started on her daily rounds of feeding, litter box-cleaning, cat socializing and administering medication where needed.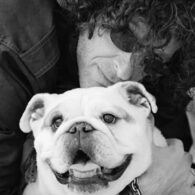 Bianca (Dog)
Bianca was Howard and Beth Stern's beloved English Bulldog. Bianca was adopted from a rescue breeder in 2002 and passed away in 2012. Bianca's full name was Bianca Romijn-Stamos-O'Connell-Ostrosky-Stern, with the extra names coming from their good friends John Stamos and Rebecca Romijn-Stamos. Then "O'Connell" was added after Rebecca married Jerry O'Connell in 2007. Bianca's legacy lives on through Bianca's Furry Friends foundation.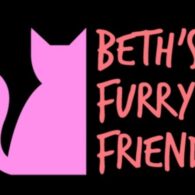 Beth's Furry Friends (Cat)
Beth Stern's tireless, life-long efforts in helping animals in need led to her founding Beth's Furry Friends. This organization has spayed or neutered, fostered, and helped get adoptions for thousands of cats and kittens in the United States. Stern was also vital to the creation of Bianc'as Furry Friends Feline Adoption Center and is a spokesperson and board member for the North Shore Animal League.
You can read more about Beth and Howard Stern using their $90 million fortune to help shelter cats.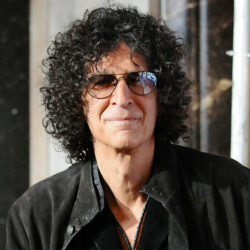 Birthday
January 12, 1954 (69)
Howard Stern is an American radio and television personality, comedian, and author. He is best known for his radio show, The Howard Stern Show, which gained popularity when it was nationally syndicated on terrestrial radio from 1986 to 2005. He has broadcast on Sirius XM Satellite Radio since 2006.
Stern has described himself as the "King of All Media" since 1992 for his successes outside radio. He hosted and produced numerous late-night television shows, pay-per-view events, and home videos. Two of his books, Private Parts (1993) and Miss America (1995), entered The New York Times Best Seller list at number one and sold over one million copies. The former was made into a biographical comedy film in 1997 that had Stern and his radio show staff star as themselves. It topped the US box office in its opening week and grossed $41.2 million domestically. Stern performs on its soundtrack, which charted the Billboard 200 at number one and was certified platinum for one million copies sold. Stern's third book, Howard Stern Comes Again, was released in 2019.
Howard Stern is married to Beth Ostrosky Stern.